At veSpace, we are passionate about the future of the Planet. In a world where sustainability is ever more important we aim to stay ahead of the game and lead by example. As a business we have embraced the principle of thinking green in all we do – and we see it as our responsibility to share our knowledge and expertise with clients.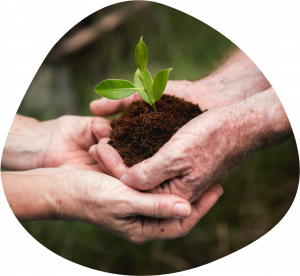 Sustainability Declaration
As a business we:
• Have a Sustainability Committee, dedicated to promoting green initiatives both internally and to our clients
• Are proud to have Greengage ECOsmart accreditation that reflects our commitment to sustainability….
• Run regular sustainability awareness training sessions for our staff
• Act to minimise our carbon footprint…
• Act to reduce waste and promote recycling and expect our suppliers to act in the same way
• Support good causes by offering employees paid leave to work at a charity of their choice
• Actively engage within the industry to promote a greener approach to meetings and events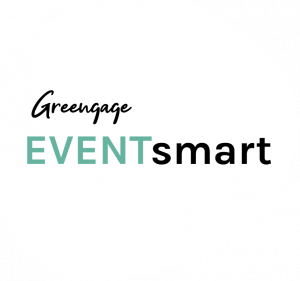 For clients we:
• Recommend "green" venues wherever possible
• Promote highly sustainable virtual and hybrid meetings
• Propose eco-friendly themed alternatives when planning events
• Offer sustainable alternatives to event consumables, equipment and giveaways
• Provide guidance on smart venue travel options to minimise carbon emissions generated by delegate travel
• Can provide CO2 emission data for an event
• Can provide carbon offsetting for events
Advice for Clients on Sustainable Meetings – checklist
Virtual Events
The ultimate in environmentally sustainable meeting practice is to hold a virtual event. No CO2 emissions from travelling or a physical meetings venue. Advances in technology, along with an imaginative approach from your veSpace events team, have created the opportunity for engaging events that get as close as possible to physically meeting.
Hybrid virtual events, which combine part location-based meeting with wider access to delegates via streaming. Again this minimises the need for delegates to travel.
Choosing the Right Venue
With sustainability increasingly "built in" to the fabric and processes of hotels and meeting venues you should be able to find one matching the eco-standard you are looking for. veSpace has a detailed knowledge of eco-friendly venues including those that are certified ECOsmart and can provide help and advice. In addition:
• Ask to see a venue's environmental policy and any certification.
• Select a venue that has good access via public transport.
• Check whether the venue is able to offer vehicle charging points for delegates with electric powered cars.
• Reduce the need for equipment transportation by considering a venue that provides its own technical equipment and support.
• For team building events there are many venues that offer great opportunities for outdoor activities to make the most of the natural surroundings.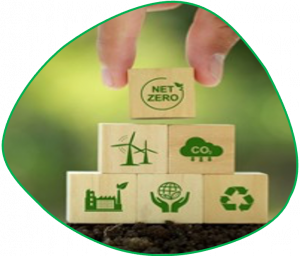 Meeting Consumables
• Choose a venue that prioritises sustainable food and beverage procurement such as local and organic suppliers. Look for vegan and vegetarian menus.
• Choose fruit juices (like apple juice) produced in the UK.
• Avoid use of plastic water bottles. Many venues now produce their own filtered water facilities, bottled for delegates and provision for filling your own water container.
• Look for alternatives to flip charts like dry marker whiteboards.
• Check if the venue offers digital, rather than paper-based, signage.
• Select re-usable name badges that can be collected at the end of an event, and recycled.
• Choose sustainable bamboo lanyards.
• Consider eco-friendly alternatives to meeting giveaways like Beebombs (native wildflower seedballs that will create a wildflower habitat at home).
Waste Reduction
• If you require a pop-up or larger exhibition stand choose recyclable versions made from non-plastic materials.
• Reduce paper use to a minimum by avoiding handouts and other paper-based materials. Where printed materials are needed, make sure they are double- sided.
• Think about minimising use of all items that are single-use plastic.
• Consider deploying electronic stage décor rather than single-use mouldings that can't be recycled. For example, use plasma screens to display table plans rather than printing a foamex board that cannot be reused or recycled.
• Meeting apps can replace the need for paper itineraries and handouts.
• Make sure paper and cardboard recycling bins are available.
• Don't automatically provide paper pads to delegates. Many people now take notes on their portable electronic device.
• Choose dining options that reduce food waste.
• Distribute presentations electronically.
• Distribute delegate feedback forms electronically.
Minimising CO2 emissions
• Try to minimise use of lighting (including high wattage stage lighting), heating and air conditioning. Choose meeting rooms with windows that provide natural light.
• Assuming health & safety rules permit, actively promote the use of public transport for delegates travelling to the venue. Car sharing is recommended.
• Consider offsetting the CO2 from your event with a recognised carbon offset scheme.
• Encourage delegates to act sustainably – promoting energy and water efficiency.

Carbon Offsetting
We like 
www.carbonfootprint.com
 .They have a calculator to self-assess your business carbon footprint and can then offer carbon offset schemes using high quality international carbon reduction projects. Take a look at the website and if you like the look of it we'd be happy to discuss further and arrange an introduction.
You can very simply sign up to their campaign to eliminate single use plastics by 2025 – and use the campaign logo as part of your collateral, if you want. 
www.mia-uk.org/20percentless
Staff Guidance on Single-use plastics
Single-use plastics, or disposable plastics, are used only once before they are thrown away or recycled. These items are things like plastic bags, straws, coffee stirrers, water and most food packaging. The following provides a good guide to what can be recycled: 
www.sustainabilityguide.co.uk/2018/02/05/recyclable-plastic/